Hit enter to search or ESC to close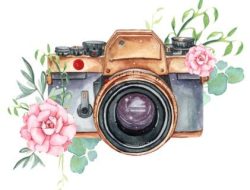 Right from the day of discussion and planning for the shoot, to the actual day of shoot and post shoot anything and everything was clear and written! Yes, you read that right! These guys are super quick with email and WhatsApp communication! Until the day of shoot all I looked out for was a place that would put my kid to comfort apart from home. These guys have the best studio designed perfectly for kids needs and they have pretty much everything we ask for! I visited them during rainy season and when we struggled to find their place one of their team member came looking for us and offered ☂️ for me and the baby! They also ensured that we got a parking space! I connected with them right from here, the moment they cared for my baby and me ensuring we were not wet! The effort that goes in to shoot with kids is unimaginable and not everyone's cup of tea! Their team cracks it on time and with so much ease and poise! They probably believed that smile creates magic and can put every odd situation into place! They gave prompt delivery of pictures and more so also accommodated my last minute request! These guys are the best in terms of pricing, quality, customer service and support! My apologies for this lengthy post but I'm literally in awe with their fantastic super perfection service! Kidzography Team – Thank you for capturing the best phase of my baby's life! I will visit you again this June!
"Positive: Professionalism, Quality It was a wonderful experience during the photoshoot at Kidzography. Their experience and patience handling newborns is truly amazing. They make babies feel comfortable and follow the baby's mood swings and patiently wait for the exact moments to get the clicks, which are some of the qualities and expertise which really makes them true 'Professional Newborn Photographers' according to me. The studio ambience and location is also great which is an addon in smoothening the photoshoot process and giving a feel of comfort for both , parents and the baby. Looking forward to have another event planned with you in future… Thank you Ujjwal and Abhishek for making the adorable event memorable for us..! Thank you Kidzography..!"
"One should take this experince, the team is really cooperative.worth photoshoot."
"Very professional!! They have all the required props etc for different themes they offer.very happy with the job done. Recommended to all Neha Shaikh"
"Very good experience. Highly professional. Output is awesome."
"I got my new born daughter's photoshoot from here.. it was amazingly done. I loved the experience."
"Loved everybit of my time spent in their studio, they are very professional, very patient as it involves kids , it was really fun taking my kid to kidzography. I am waiting to receive the pics though. So far my experience with them have been amazing. Cant wait to see the pictures. 🙂"
"Kidzography has the best set of team of photographers, studio and props for kids. Extremely professional at the same time they have a very child friendly atmosphere. I was not sure if my baby would cooperate with the photshoot but instead she enjoyed every bit of it. They give utmost priority to the comfort of baby. You walk out with beautiful hassle free memories."
"We had a wonderful experience, beautiful memories for lifetime, Hassel free process … Loved the final product, thanks to kidzography team."
"It was a smooth, lovely experience to have my baby's first photoshoot with kidzography. The team gave us a warm welcome with personalized welcome board, Johnson products to use if we want to during the shoot for our baby. The team made sure that our baby was calm and happy and also gave us necessary breaks to pacify the mood of the baby. All in all we had a lovely day spent with the kidzography team for our shoot"
"Positive: Professionalism, Quality, Responsiveness, Value It's such a wonderful experience having a photo shoot with Kidzography. Their dedication to the work is appreciable. I am very glad with their work and would like to refer to my friends."
"Their work is awesome. We agreed for two themes but as our kid cooperated during shoot so they did some extra themes and overall it was awesome experience."
We take pride in the fact that we have been professionally trained & certified in newborn photography by the world-renowned newborn photographer Jade Gao of Newborn Photography by Jade.