Hit enter to search or ESC to close
Finding the right gift for someone you truly love can be a daunting task, more so when they're expecting a bundle of joy. Leave that task to us as you can now gift your loved one something that is beyond special & immeasurable — memories.
Get in touch with us to know more.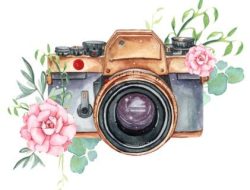 1. The Gift Voucher is applicable for shoots in our studio in Mumbai. Any changes to the location (at home or nearby cities) will have to be mentioned at the time of purchase.
2. To buy your gift certificate a full payment needs to be made in advance.
3. Once a gift certificate is bought, an email invoice & e-gift certificate will be delivered to your inbox within 48 hours.
4. If you wish to have a physical certificate sent across you can let us know and the same will be couriered.
5. In case of e-gift certificate, a printout of the gift certificate will have to be brought along on the day of the shoot.
6. The recipients can customise/upgrade their package on the day of the shoot, however, payments for the additions will have to be made on the day of the shoot. The add on's will be billed directly to the recipient.
7. The gift voucher is valid for a year from the date of issue.
We take pride in the fact that we have been professionally trained & certified in newborn photography by the world-renowned newborn photographer Jade Gao of Newborn Photography by Jade.