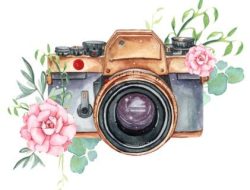 We always had this little corner reserved for us in a quaint coffee shop along a busy street in Mumbai. After a long hard day at work, we would look forward to meeting for our favourite Oreo Shake & Chocolate Fantasy to mull over our dreams, passions and goals for life. I (Ujwal) would come rushing from my workplace in Times of India & Abhishek would come from his at ITC, and for a short while we would sit nurturing and giving shape to our dream—to build something we truly loved and were passionate about.
One such lengthy conversation way back in 2015 brought us to a juncture that actually led to the birth of Kidzography, our labour of love.It was our common love for little ones that brought to reality a concept that was then rather novel for a career option, but nonetheless we took the plunge in our personal as well as professional lives. While I gave up on my rather popular job as a journalist, Abhishek gave up his lucrative career in marketing, and we got on to our brand-new bandwagon only to never ever look back!
We take pride in the fact that we have been professionally trained & certified in newborn photography by the world-renowned newborn photographer Jade Gao of Newborn Photography by Jade.